Forklift Safety and Training Importance
Forklift safety training is the single most important training that a forklift operator needs to ensure he or she and everyone working around the forklift stays safe. It is considered as a requirement for any person who wants to become a forklift operator. The training is necessary for a forklift operator to make sure that they are aware of the hazards and the risks that they may encounter when working with a forklift.
How important is Forklift Safety Training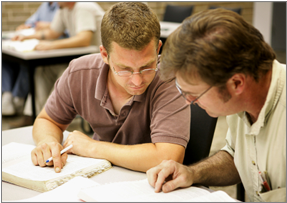 An operator is required to have forklift safety training so that the employer can ensure that their employees are aware of the safety issues that are associated with operating a forklift. There are 8 different classes of forklifts and within each class, there are different lift codes. The driver safety training will be matched with the forklift(s) they will be using. For instance, if the forklift operator is using an Electric Reach Truck, they will have a certificate for a class 2, lift code 3 forklift. Also, by having this forklift safety training, an operator will have the correct knowledgeable they need when performing their daily checks.
During training, operators are taught about the things that should be checked before they even start to use the forklift. It is important that operators go through a daily checklist prior to their shift, to ensure that the forklift they are using is safe. Some of the items that are checked when performing a pre-shift daily check of a forklift are as follows:
Visual check of the battery, hydraulic hoses, tires, forks, lifting chains, overhead guard, body damage…
Engine oil, engine coolant, check for any leaks underneath the forklift and from any hydraulic fittings
Listen for any unusual noises, check that the lights are working, horn is working, forward/reverse controls, signals
For any workplace, safety should always be the number one priority and should always be considered. Every operator must possess a valid driver safety certificate when operating a forklift. Each certificate is valid for 3 years from the date of issue and a refresher course is recommended after 18 months. If every employer ensures that each of the forklift operators is training, it will greatly reduce the chances of serious workplace injuries. Work Safe!
Let the experts at Magnum Material Handling help you with your forklift safety and training needs in Toronto, Ontario. Please contact us for pricing and space availability. Toll Free: 1-866-342-6652.