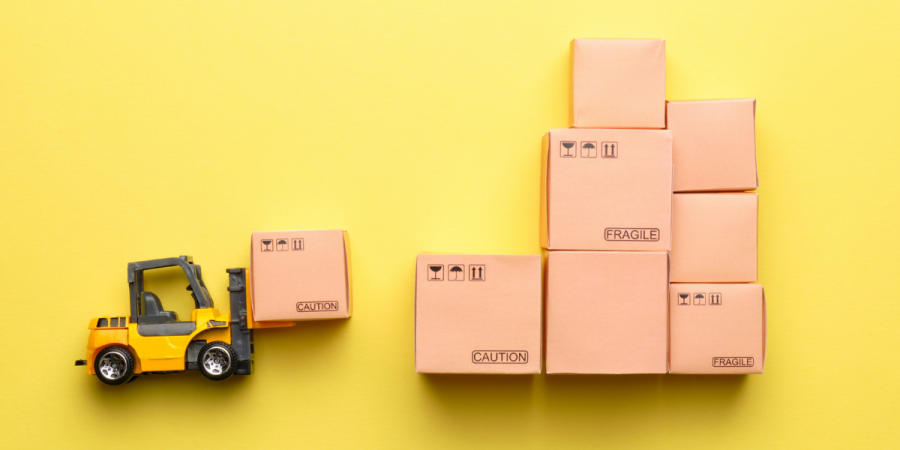 Forklifts are a common sight in warehouses, factories, and other industrial settings. While the average person may not know much about them, several different types of forklifts are used for different purposes.
If you're in the market for a forklift, it's vital to understand the different options available to you. This article will help you do just that. We'll discuss 7 common types of forklifts and provide a brief overview of each one. So let's get started!
7 Common Types of Forklifts
1. Sideloaders
Side loader forklifts are best used in narrow aisles or locations with limited space. They have forks mounted on the side of the truck and are designed to pick up wide or long loads that a standard forklift would struggle with. Because of its side-load operation, side load forklifts can easily drive along with the rack and load and unload without turning.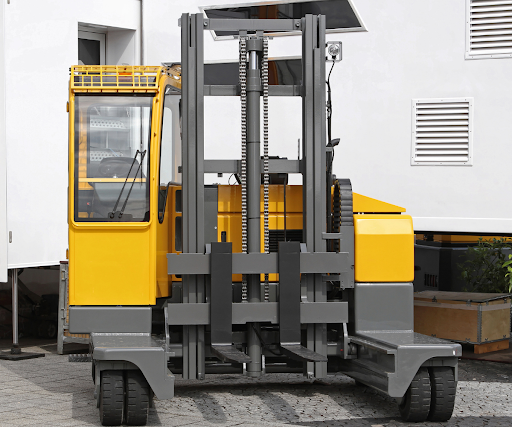 2. Counterbalance forklift trucks
Counterbalance forklifts are a type of forklift that uses a counterweight to balance the load on the forks. It makes them ideal for material handling, as they can carry heavier loads without tipping over. Counterbalance forklifts are also generally more stable than other types of forklifts, making them safer to operate.
These forklifts are ideal for moving heavy loads over short distances. Counterbalance forklifts are commonly used in manufacturing and warehousing facilities.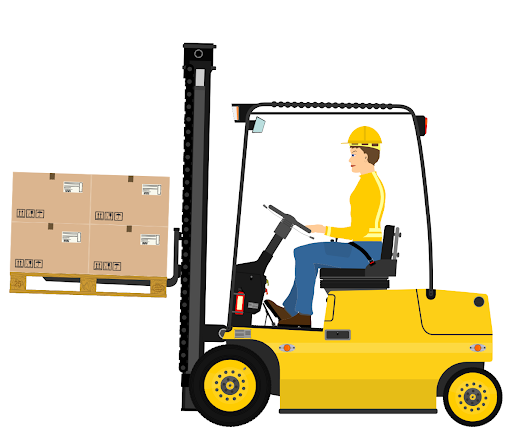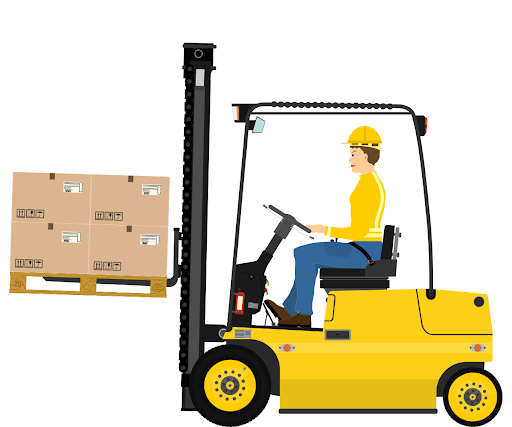 3. 3-wheel electric counterbalance forklift trucks
Narrow aisles can be difficult to navigate with a standard forklift, but a 3 wheel counterbalance forklift is specially designed for these types of spaces. These forklifts, like regular counterbalance forklifts, have a weight that allows them to remain upright on the ground when a heavyweight is lifted.
They are narrower than traditional models, making them suitable for warehouses and other facilities with limited space.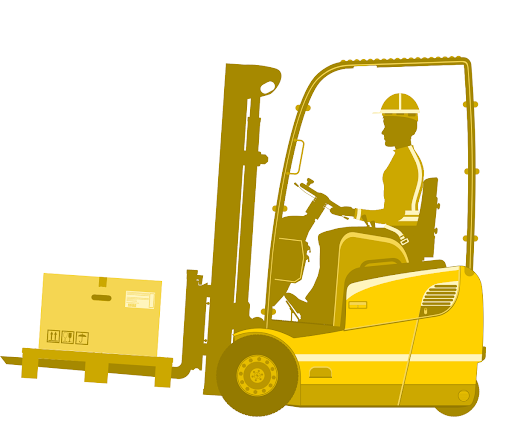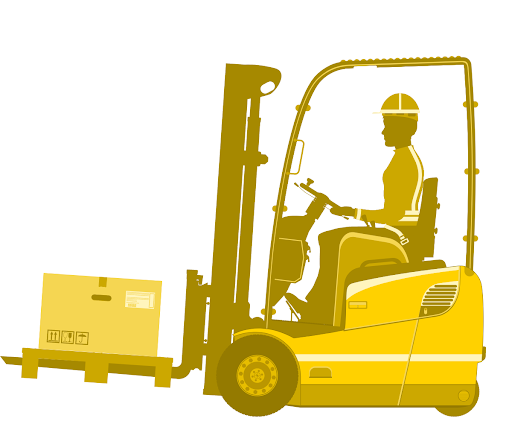 4. Telescopic handlers
Telescopic handler forklifts are designed for high lifting applications. They are ideal for use in construction, warehousing, and other industrial environments where a lot of lifting is required. They have a telescoping arm that can extend up to 28 feet, which makes them perfect for lifting heavy items high off the ground.
5. Rough terrain forklifts
Rough terrain forklifts are used for outdoor construction projects that require moving materials over uneven or unstable ground. They can handle a wide variety of loads and feature four-wheel drive for superior traction. Rough terrain forklifts are an essential piece of equipment for any construction site with difficult access.
6. Pallet jack
A pallet jack is used to move pallets around in a warehouse or storage facility. Pallet jacks are smaller and lighter than traditional forklifts, which makes them ideal for use in tight spaces. They are also less expensive and easier to operate than traditional forklifts.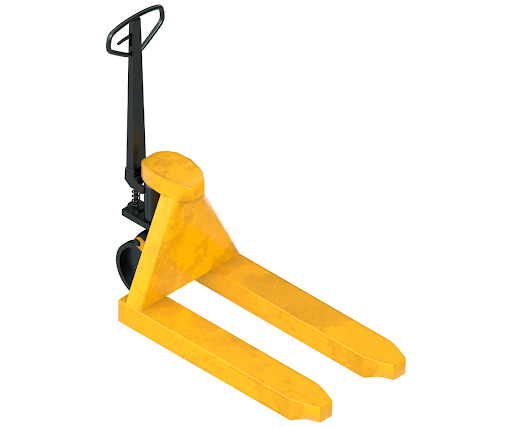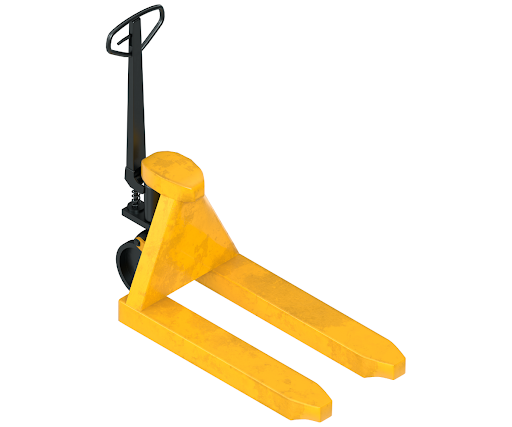 7. Reach truck forklifts
Reach truck forklifts are a type of common forklift that is used in warehouses with high-rise storage pallet racking. The main difference between a reach truck and other forklifts is the long extension arm on the reach truck, which allows it to easily move goods stored on high shelves. Because of this capability, reach trucks are an essential piece of equipment for warehouses that utilize tall pallet racks.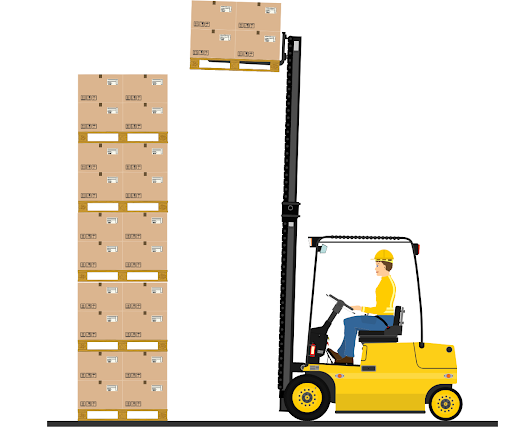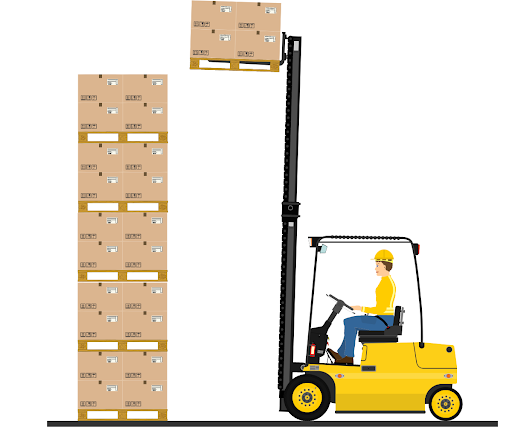 These forklifts are designed with a long arm that can be extended up to 41 feet high, which allows them to move goods from even the top shelf.
For many businesses, a forklift is a vital piece of equipment. At Magnum Material Handling, we offer a wide variety of forklifts for sale or rent to meet the needs of our customers. We pride ourselves in supplying quality and dependable material handling equipment, and we're committed to providing every customer with the highest level of service and customer satisfaction.
Contact us today for any sort of forklift needs you may have – we look forward to serving you!