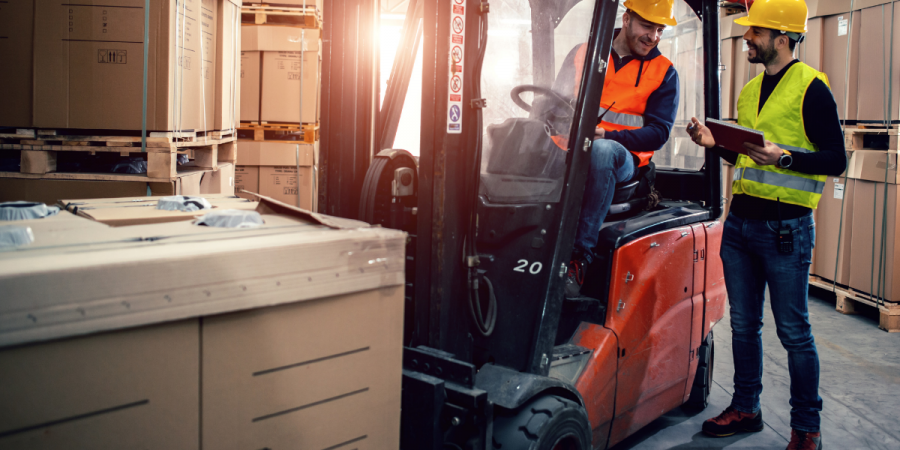 If you're running a warehouse, you know that certain pieces of equipment are essential to your operations. Forklifts are one of those pieces of equipment, and if you don't have one in your warehouse, you're seriously limiting your capabilities. And you shouldn't buy or rent the forklift without understanding why you need it in your warehouse.
In this post, we'll discuss some of the reasons why you need a forklift in your warehouse.
Warehouses are places where goods are rapidly moving and need loading and unloading to reach the space where inventory, materials, and finished products are stored. Moving heavy goods is not manageable for workers; it is difficult for them to get the goods where they need to go.
That's where forklifts come in. With the help of a forklift, workers can easily manage the loading and unloading of goods around the warehouse. Forklifts are easily maneuverable and can turn in various directions, and depending on the weight of goods you need to move, you are bound to find a forklift that suits your needs.
Your employees may not always want to move around heavy goods as they are not the most ideal items to be transported by the human body alone. This can lead to delays in getting the work done as it is not something the employees would look forward to doing.
A forklift can increase the productivity of employees as not only do they make moving goods around faster and easier, but also allow for a lot of the moving work to be done in a considerably less amount of time as compared to if humans were to do it themselves.
As the necessity arises, workloads also increase. The evolution of the warehouse demands your employees do more work than ever before. Forklifts can share your employees' work and do some unimaginable tasks easily. It reduces the workload of your workers and helps them do their work stress-free.
Some warehouses are too small to accommodate a large forklift. And some warehouses have large quantities of goods, and they cannot afford a forklift with a low lifting capacity. That's why forklifts come in various sizes and various capacities, like low lifting and high lifting.
This compatibility of the forklifts improves their market value among warehouse users. For example, a warehouse forklift, a counterbalance forklift, and reach forklifts are the popular choices for warehouse operations. These forklifts are the best for working in warehouse environments. They have been designed to work efficiently under low temperatures, and can lift heavy loads without issue!
As time evolves, the forklift becomes an irreplaceable piece of equipment in any warehouse. If you are looking for a forklift for your warehouse, Magnum Material Handling provides a wide variety of forklifts, and can also help you find the perfect one for your needs if you are unsure of which one to choose.
At Magnum, we offer rental forklifts, servicing for the parts of your forklifts, along with certified training for your employees to handle the forklifts around Toronto and surrounding areas. Contact us today to learn more about our forklifts and find the perfect model for your business.